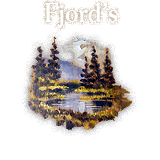 Fjord's
The most fascinating fjords in the world are considered the Norwegian ones.
In the two-room Junior Suite Fjord's, we suggest a warm handshake with the Scandinavian countries. It's an invitation to meet European North…
Fine clean lines, warm light, light wood lining, color palette that proposes a combination of light blue, gray, white and beige, create all together the sophisticated Scandinavian style.
Harmonization with nature and simplicity, the basic ingredients of mental peace…
Room Amenities: Safety Deposit Box, Heating, Wooden / Parquet floor, Bathroom, Hairdryer, Bathroom Amenities, Hanging Toilet, Shower, Telephone, Flat-screen TV / LCD / Plasma, view to a marvelous natural landscape